Fifteen years experienced Project Manager, management of client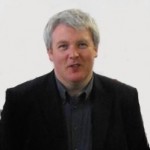 facing roles. Business development skills, identifying, sourcing and procuring contracts. Account management, client acquisition and management. Delivery of strategic, operational and new product development advice to clients. Delivery of client concepts into practical products and services.
Experience working with varying client roles and positions. Coaching of clients, facilitation of workshops and delivery of showcase events. Thrives on challenges with an ability to work under pressure.
My values include professionalism, integrity and having strong teamwork ethic. Brian is a goal oriented, optimistic individual, who can easily build rapport, excellent communication and interpersonal skills.
Achievements
Development of a Rural Business Network in Kildare, KildareCreative
Delivery of a suite of Six Digital Marketing Products for Snap
Event Management of retail showcase events.
Delivery of a €1million project for Smarthomes
Skills
Certified Project Management, Business Consultancy, IT Project Management, Service Delivery Manager, Client Acquisition & Management, Business Development, Workshop Training & Facilitation
Listening, People Engagement, Rainmaker, Innovation, Creativity Techniques, Design Thinking, Mentoring