Why Innovate ?
The key to increasing commercial revenue and remaining competitive is innovation. Innovation harness enthusiasm within an organisation's stakeholders, allows them to be creative. It motivates people to be involved, by allowing them to be heard. This breaks down internal silos and bringing people together to share ideas. An innovation management system allows for the incorporation of all stakeholder values; Creativity, Excellence, Growth and learning, Community, Sustainability and Celebration.
Establishing this system is a journey, never an end point, its a learning curve for all participants.
The more that are involved, the greater the momentum and the higher chance of success. Innovation is a mindset, not a business unit, needs support from top down.
We provide an extensive range of business related services and help clients across a wide range of industries.
Business Planners have worked with an extensive range of companies and government bodies and we provide a whole host of business related services. All our support services are tailored to meet the specific needs of our clients and if you feel you have a specific issue or problem in your organisation.
Coaching owner managers

Using over fiftteen years of experience running businesses to help owner managers and CEO's to develop their business or solve a specific problem they are currently facing

Mentoring Start-ups

Guiding early stage development businesses through the difficult early days , helping them with identifying niche markets , value proposition and verifying business ideas.

Feasibility studies

Assisting start-up companies with feasibility studies and helping them to create a business development plan.

Grant aid application

The process of accessing grant aid from agencies can be complex and confusing. EMR's time spent working within agencies gives them a unique insight into how systems work so as to get results.

Training Programs

Bespoke training programs for management teams , early start-ups and SME's. Designed with our considerable training experience blended with real management experience.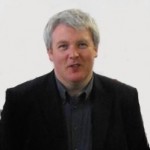 Call Brian on + 353 87 – 8173325

[contact-form-7 404 "Not Found"] We are always delighted to meet new clients and all of the issues you discuss with us will be treated in total confidence.